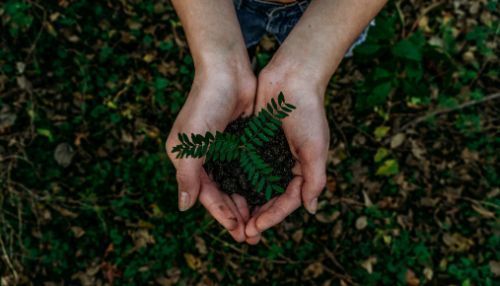 March is here, which means it's also time for St. Patrick's Day—a holiday that was founded to honor the death of St. Patrick, the patron saint of Ireland. It has evolved into a day of worldwide celebrations related to luck and everything donning the color green! 
In the spirit of "going green" this month, use this holiday  as a reminder to focus on the world around us. After all, making sure our environment and the world are protected for the future is anything but luck. It's going to take input from us all. Check out these ways you can give the month of March new meaning by going green!
Reduce, Reuse, Recycle
You've been hearing the mantra "reduce, reuse, recycle" for a long time, but it's time to actually put it into practice. One example is to reduce the amount of plastic you use. Bring reusable bags with you to the grocery store to cut down on plastic consumption. Recycle the household items you can, and think about items you can reuse more than once instead of tossing them into the trash! 
Educate
Some people have not adopted a green lifestyle because they don't know the harm it causes to our world. Join an organization that is helping spread awareness about protecting our environment and world. Help distribute facts about the impact of not paying attention to the effects we have on our environment. Consider volunteering at a school to help educate the next generation. 
Get Rid of the Unnecessary
Conserve water where you can. Don't buy more than you need at the grocery store. Recycling doesn't have to just be about plastic and cardboard—it can be about any type of materials or waste. Instead of throwing away clothes you no longer need, give them to a charity or organization that can help redistribute them. Think of all the ways you can take items you have and repurpose them instead of tossing them.
Switch to Digital Distribution
Paperless billing does make a difference! Technology has also allowed us to cut travel when possible to resolve matters over the phone or online instead of getting in a car to drive to a business. Use technology when you can to receive important updates via email instead of on printed paper. 
Find Worthy Causes
We're lucky to be living in a world with so many worthy causes and activists. This is a reminder to find an organization you love that is working toward a greener planet. You can spend your time volunteering for community clean up, helping to call potential donors and spread awareness or even donate yourself! 
Now is the time to go green! Celebrate St. Patrick's Day by truly embracing the green celebration. Together, we'll be lucky enough to help out the planet and do good in the world!