Emmanuel Community Care Center
Emmanuel Community Care Center (ECCC) was opened in 1992 as an outreach/advocacy center to serve the poor in the Girard area. Today, in collaboration with Beatitude House and Coleman Professional Service, it provides four units of permanent supportive housing for homeless, single persons and single persons with children who are disabled. ECCC, in collaboration with Catholic Charities, also assists people who are homeless or who are at imminent risk of homelessness through the Homeless Crisis Response Program.
ECCC provides food, clothing and limited assistance with utilities in response to the needs of community residents. ECCC also provides Christmas gifts, Easter Baskets and school supplies to children and Thanksgiving Baskets to individuals and families who are registered at the Center.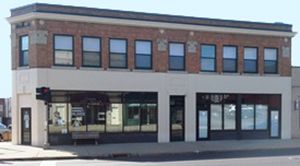 Emmanuel Community Care Center
2 N State Street
Girard, OH 44420
330-545-4301 
330-545-1958 fax
---