Humility of Mary provides quality housing and individualized supportive services to homeless single parent families, homeless youth aged 18-24, and low income seniors. In addition Humility of Mary Housing  works to prevent homelessness in Trumbull County by providing emergency assistance of food and clothing as well as rent and utility assistance.
With senior sites in Wellington, Garfield Heights and Akron, low income seniors are offered quality housing and coordinated senior services at affordable rates.
Homeless single parent families are offered quality housing and personal case management along with an array of life skills, education and job training services in Lorain, Akron, Northfield Center and Girard.
Homeless youth between the ages of 18-24 are offered quality housing and personal case management along with an array of life skills, education and job training services in Cleveland / Garfield Heights.
Humility of Mary Housing programs follow the Caring Compass plan that is centered on Normalizing Life, Establishing an Individualized Support Plan, Strengthening Life Skills and Working at Lasting Independence.
Meet Some of Those Who Have Been Helped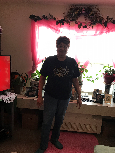 Barbara Holmes, a helpful, kind-hearted 74-year-old women who has been at St. Timothy Manor for over ten-years marking in March! Barbara has one son, who she adores so much and visits her often. She moved into St. Timothy Manor because she was looking for affordable housing that would not lead her to being homeless. Her good friend from church recommended HMHI to Barbara and even brought her an application to fill out. Barbara said the process was very quick from the time she sent in her application in. As she settled down into her place at St. Timothy Manor, she exclaims how wonderful, kind, caring, and quick our staff is to her and with anything she might need. Barbara's hobbies include hand making cards that are very personalized for every holiday or event and she cannot wait to send them out to her loved ones.
"I could not have done it without all the support!" A strong woman, who came into our program less than a year ago in March 2018, was struggling at a homeless shelter with issues getting custody of her two daughters. She is a very motivated, teachable, and resilient woman who, since she has been here has improved herself in numerous ways as furthering her career in Human Studies and gained full custody of her children. She has achieved many goals since entering our program such as making the Dean's list last semester and being clean for eight months since January! In the future, she sees herself working for an organization that focuses on women independence. She is a true inspiration to our organization and Humility of Mary Housing will endure to support and motivate her as she continues to improve herself!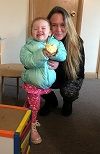 "This place has motivated me in more ways than one!" Jaime is 43-years-old with a beautiful daughter named Bralyn and has been with us since October, 2016! Jaime is one of our most motivated and willing clients who always attends groups, workshops and events. Her feedback is always honest and uplifting, we are glad Jaime chose us! Since her time with us, Jaime has been studying for the GED and in the future she plans to be working in a dentist office as a dental assistant. Jaime is a very strong, compassionate woman who has always struggled with homelessness ever since she was young. Other future goals Jaime has is to own her own home where her youngest her daughter can play outside and family can visit. Jaime exclaims how thankful and supportive our organization has been to her and her daughter from the start. She wants to strengthen some of her weaknesses which are to be more opened with emotions and continue her strengths of being drug-free, raising her daughter, and bettering herself. Jaime has been as much help to us as we have been to her!
"I can't say enough about this place!" Joan, a resident at St. Timothy Park Apartments for four years now has nothing but amazing remarks to make about The Humility of Mary organization. Joan is a radiant, kind-hearted, and vibrant woman who can brighten up anyone's day. She attends events at her residency along with being friendly to all the neighbors and staff members. She has two sons ages 39 and 44-years-old and two grandchildren as well. Joan's niece first introduced her to this organization and helped her fill out an application where she then was put on the waitlist. After a spot was available, the process went rather quick, Joan said. She liked that this is an affordable place since she is in retirement and tried looking into regular senior housing, but did not like it. Joan is happy that she lives here and would 100% recommend this organization to anyone.

Lisa is 30, married and has three children Hunter, Ash and Aiyana. Married ten years to a man from Colorado, they moved back to Lisa's hometown, Girard when her first child was due. Due to insufficient health insurance Lisa is living with an undiagnosed painful condition that keeps her bed ridden during most of her days.  After her mother- in- law left the family with unpaid household bills running away from gambling debt, Lisa decided to rent a trailer at the "better" trailer park in Trumbull County. When her husband gets laid off during the winter, they need Emmanuel Community Care Center to help them with food, clothing and providing Christmas gifts to her three children. When things are not so bad they find a way to give back to the ECCC through volunteering.

Jalaveon is 22 years old and on his own.  He remembers that feeling of being alone and forgotten when as a young child of 5 his drug using mother  would forget to pick him up from school. He was lucky when an aunt took him in and raised him. But at 19, this same aunt sent him on his way to  reconnect with his birth mother. While a relationship has been made with a sister and his mother, he now lives at Opportunity House and just got hired at Cleveland Clinic.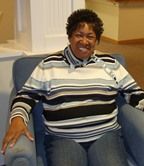 "How can I be homeless?" Phyllis, a veteran, found herself homeless when the house she lived in was foreclosed. Phyllis was referred to Humility of Mary Housing and found a place to assess her situation and what the future would hold. While depressed at the thought of navigating the maze of affordable living options she was welcomed by a compassionate and understanding staff that encouraged Phyllis to be proud of her veteran career and to continue her training as a certified Chemical Dependency Counselor Assistant. As she transitioned out of the Copley Road apartment, one site of H M Life Opportunity Services,  she qualified to move into a senior housing apartment at St. Martha Manor. She knew then the journey to find the place she belonged was over and that she is home and truly blessed.
You can help us in our mission ...
CRITICAL SERVICES THAT SAVE LIVES
Nothing gives us greater pleasure than seeing the look on the children's faces the first time they walk into their new home. For many of these homeless, single-parent families, this is the first stable home they have had in a long time.
The Humility of Mary Housing staff members are truly blessed to be a part of the lives of these families and to share in the rewarding experience of watching them succeed and grow into confident, self-reliant individuals.
It is through the generosity of our donors and friends  we are able to continue the work in assisting families to break the cycle of homelessness and poverty while providing them with  the needed support to live a more abundant life.