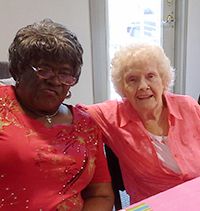 St. Martha Manor in Akron blends new construction with the remodeled former school building to offer a total of 36 apartment units.
Residents must be 55 years or older with limited income.
The facility features below-market rent, a security controlled entrance, air-conditioning, kitchen appliances, a community room with attached kitchen and several multi-purpose lounges.
Each unit has one or two bedrooms, a fully-equipped kitchen and individual heating and air-conditioning. A large community room and several shared common areas are also accessible.
Supportive services include links and referrals to transportation, meals, housekeeping, personal needs, home health care and senior activities.
Please call 
330-535-7136
for more information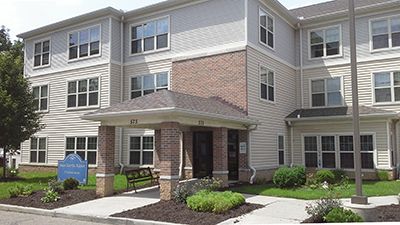 St. Martha Manor
575 Delmar Ave
Akron, OH 44310
330-535-7136 
330-535-7288 fax
---