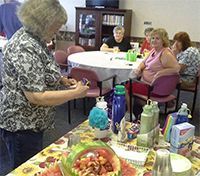 Villa at Marian Park in Akron provides 40 one-bedroom apartments for area seniors in a comfortable, affordable and convenient location.
Located in the Firestone Park area of Akron, the facility is near bus lines providing access to shopping, restaurants, physician offices, churches, the post office and a number of social service organizations.
Residents must be 62 years or older with limited income. Rent is based on each individual's adjusted income.
Each one-bedroom unit includes a fully-equipped kitchen and individual heating and air-conditioning. A large community room and several shared common areas are also accessible.
The residents schedule many of their own group activities and events.
Supportive services in all 202's include links and referrals to transportation, meals, housekeeping, personal needs, home health care and senior activities.
Please call 
330-773-2833
for more information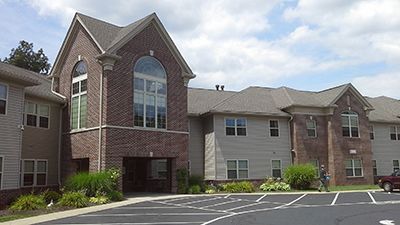 Villa at Marian Park
320 Guys Run Road
Akron, OH 44319
330-773-2833 
330-773-2849 fax
---

Property Manager